Abstract Thoughts

By: Creative
I'M BACK! Ba-na-na-na-na-naaaa..um-um...Ba-na-na-NA-NA-NAAAA...I'M BACK! That's some AZ for y'all...lol But na..I've returned for another installment of Abstract Thoughts. I've decided to do my award show this month which i never got around to doing. so here we go
Welcome to Creative's first annual Hip Hop award show....where praises and dick jocking can be heard or goddamn feelings can be hurt!!
The best and worst of mainstream and underground hip hop
*The award for the mainstream MC who is well known, had like 4 albums, but still gets no play and gets shitted on goes to: AZ - Don't sleep on this brotha. He's one of the illest niggas out there right now.
*The award for the DJ who needs to get stuck for his chain and punched in the throat the most goes to: IT'S A TIE...the winners are FLEX and CLUE! (Of course)
*The award for the MC who could rhyme over elevator music and still make me wanna grab the reverand by his rosery and bitch slap him: Busta! He's been flakey here and there...but overall...who else is bringin the energy like that??
*The award for the rapper who should quit fuckin around and just become a fourth member of some bitch ass R&B trio goes to: Ja Rule...How you gonna call your label MURDER INC and have these soft, singing ass, wack R&B collabrations??
*The award for the rapper that will degrade himself at any given time if it means he'll get more attention, money, etc goes to: Oh wow...Ja Rule again...he's really cleaning up tonight
*The award for the rapper who was garbage when he first came out, is garbage now, and will always be garbage: JUST WHAT IN THE FUCK ARE YOU THINKIN JA??? Believe it or not, people...this is a rare category...every rapper has been hot at one time or another..even southern rappers..all except our winner for this award..
*The award for the MC who talks about murdering other known rappers and will prolly actually do it goes to: Cormega...You better be careful Nas...you should know beef is forever!
*The award for the rappers who actually aim to put out ignorant shit goes to: The Big Tymers....for the love of god...would someone please knock the platinum teeth out they mouth???!?!?
*The award for the for the rapper who more then likely smokes crack, enjoys being embarassed, and has no concern for his personal well being goes to: Nelly...how could a pop rapper of this caliber challenge the god of hip hop
*The award for the rapper that will never stop bitching about how rough his childhood was and should get some bass in his voice before he tries rapping: Who else?? Eminem....no one gives a fuck if your moms treated you like shit...stop acting like a bitch and think of some new material
*The award for the rapper who could spit something like "MC Ultra high-brolic bank roll alcahol vulture/Garlic balls dice the shield of ocre" and still sound hot as fuck: Ghostface Killah....gibberish never sounded so good
*The award for the performer that has slept with the most under aged groupies goes to: R. Kelly??? Oooops...How the fuck did this get in here?
*And finally...the lifetime achievement award for the man who could be held responsible for single-handly ruining hip hop in a way which we may never recover: Sean "Puffy" Combs...you invented remixin, huh.....yea...well me and my fam invented ASS KICKIN! On behalf of all the real hip hop heads world wide...i wish you nothing but hate, failure, and a scorching case of gonorrhea!
All of tonight's winners will go home with:
| | |
| --- | --- |
| *1 Bottle of E&J Cask and Cream | *5 Piece meal at Chester Fried Chicken |
| *3 Individual Trojan Magnums | *Be on the next Hot 97 subway ad!!! |
Tonight's Losers get a personalized greeting from M'Man Arnold: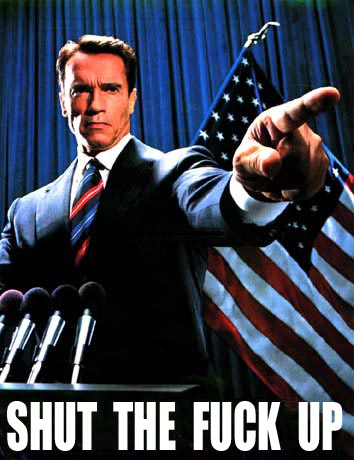 Distorted Logic forever, baby!